FREEDOM TO FLOURISH
AWAKEN. TRANSFORM. ILLUMINATE. CREATE.
The Diamond Body is referred to through all esoteric traditions as the ultimate realisation of human spiritual purpose and creative potential. Translated from Vajra Deha in Sanskrit and referred to in Vajrayana Buddhism, Tantrayana, and Taoist philosophy it may also be named as Rainbow Body, Light Body, or the Body of Bliss in other schools from the East. Taught also by the Western mystics: as Soma Anthanaton – The Immortal Body in the Hermetic and Alchemical traditions, or Wujud Al-Aqdas – the Most Sacred Body, and Ism Assail Haqiqi – True and Genuine Body translated from the Arabic in Sufi lineages. At this level of refined consciousness, the human being becomes not only master of his/her inner domain but has mastery over his/her outer domain: an adept, moving fluidly between the invisible and visible realms, in tune with Divine Will and on beat with the Cosmic Dance between Worlds. The being is, at once, liberated from all human constructs and deeply aware of the immaterial realms – the formless worlds – while immersed in his/her humanity and fully engaged in the material realms – the world of form – in order to advance culture and evolve Life itself. The Vajra, or Diamond, has multilayered symbology painting a rich picture of the rigorous and arduous transformative process of human development and soul evolution. Though time, space, and experience the dense blackness of the Carbon is literally and figuratively transfigured into the indestructible Crystalline Diamond of Eternal Truth – shaped, polished, able to reflect with supreme clarity the brilliance of the Limitless Light.
At Diamond Body we uphold a paradigm of Unity through Plurality or the Perennial Philosophy. We honour the mystical heart of all faiths, wisdom traditions, and cultures. Your unique path to self actualisation and your right to the full expression of your freedom as a sovereign being is deeply respected, valued & supported.
Diamond Body endorses universal principles of truth, freedom, dignity and global ethics. We are committed to social justice, climate justice, and planetary health. We honour, respect and value the rights of all living beings, including the ecological miracle of our Earth and all of her inhabitants.
Diamond Body is a global initiative dedicated to the evolution of consciousness through the integration of spiritual awakening, soul embodiment, and compassionate, creative altruism: Wealth Through All Worlds.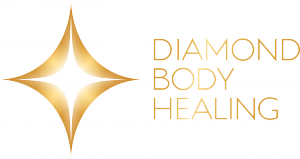 Diamond Body HealingTM  an evolutionary healing model for multidimensional mastery which assists one to embody one's highest internal potential in the context of one's external environment including relationship, society, culture, and our Earth home. We are committed to the sacred marriage of spirit and matter. We offer public talks, group seminars, private sessions, immersive retreats, voyages, and pilgrimages.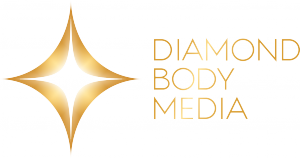 Diamond Body Media is the multimedia portal of Diamond Body. We publish original written, audio and visual resources to assist in the awakening, illumination, healing, and ethical progression of human consciousness and culture. We also produce, edit, and curate material from other authors and publishers.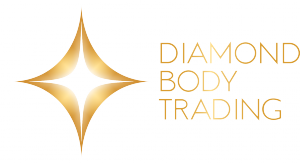 Diamond Body Trading is the marketplace arm of Diamond Body. We endorse ethical labour, sustainable and cruelty free sourcing  and production of our sacred objects, art, and jewellery from around the world. We work with local artisans trained in the sacred arts of alchemical transformation, healing, and creative expression. We are passionate about creating stable partnerships based on shared vision.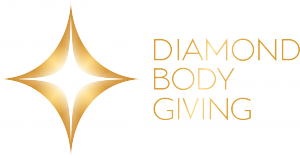 Diamond Body Giving  is the philanthropic and activism arm of Diamond Body. All of our projects are designed to put people, planet, purpose, and process before profit. We employ the principles of sacred alchemy and spiritual activism. We humbly stand on the shoulders of the great spiritual activists who walked before us inspiring freedom, truth, inclusion, creative expression, and restorative justice.